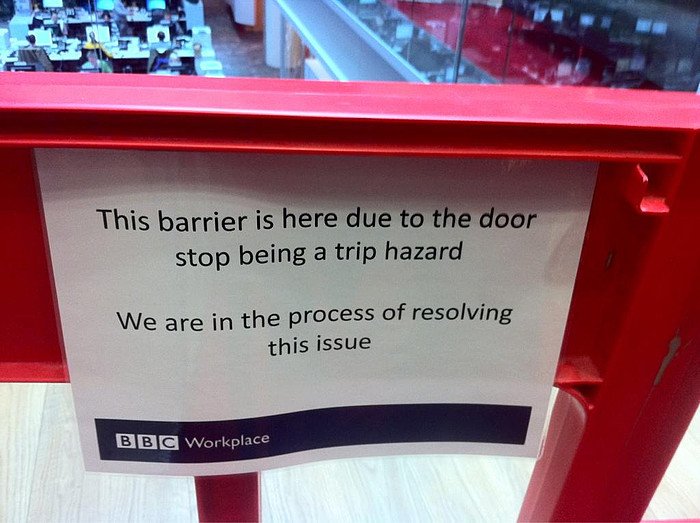 In 2012 I was one of the Knight-Mozilla Fellows, along with Nicola,Dan, Cole and Mark. Below is the long story of how that happened.
TL;DR
I had an awesome year being an Knight-Mozilla Fellow, I worked with the amazing BBC News Specials team, went to all the relevant conferences and hackathons in US and Europe, learned a lot, made amazing friends. In the end helped me find out where I wanted to be.
You should also check the posts of my fellow fellows (2012 and 2013):
If you are a developer, technologist, civic hacker, or data scientist interested in journalism, you should definitively apply to be a a 2014 Knight-Mozilla Fellow.
Before
That year (2011) was pretty uneventful, I was working at a respectable software company in Birmingham (UK) developing web applications in the educational domain using semantic web technologies; in one word: boring.
It was early May I believe when the Knight Foundation and Mozilla launched three design challenges that would explore the future of news.
I was already missing being involved again in a Mozilla challenge, but I wasn't quite excited about this one, even if the previous one was a blast.
So, I was following the design challenge submissions on a daily basis and I was going like: "yeah… cute… meh… interesting… it won't work… whatever… bullshit…" until one evening I reached a "wait? wrong, you're doing it wrong!" one.
That night, I re-read Ted Nelson's "The Future of Information" and Oliver Reichenstein's "The Future of News" draft. By next day I had my submission: The Perplex & Other stories.
I never expected that my oddly titled idea would make it to the next step: a four-week (July) online course run on the Peer 2 Peer University's platform.
Among the course's lectures one was by the aforementioned Information Architects' founder Oliver Reichenstein on "Designing News: 12 learnings in 12 years."
During the course we had to blog weekly about how each lecture influenced our initial idea. At the end of the course, each participant (there were 60 of us in the course, out of over 300 submissions) was asked to submit a final blog post and a short video of their prototype. Mine was called Plesper.
The course was awesome. From the lectures to the discussions they fueled (there were roughly 60 blog posts every week, each with continuing discussion in the comments), it resulted in an amazing choir of well articulated and crazy ideas… Oh, it was just brilliant.
Later in September, twenty of us were selected to go to a week long hackathon in Berlin to touch up our prototypes and for discussions with representatives of the involved news partners (BBC, Boston Globe, The Guardian, Al Jazeera and Zeit Online). We all left wondering how they are going to choose only five of us, everybody was so good that such a narrow selection seemed impossible.
In November at MozFest London the five fellows were announced: Nicola, Dan, Cole, Mark and myself.
During
My fellowship started mid-January in London within the BBC News Specials team.
On the first day I got a desk and a desktop PC (imagine the pain), spent the rest of the day trying to make a Windows XP borderline usable (installing Cygwin to have git and a sane terminal) and trying to get around their proxies.
A month later I got a MacBook Pro with the default BBC's OS X setup, a Snow Leopard based one. I had to attach a firewire drive onto it with velcro to boot Mountain Lion and achieve my preferred scrolling direction…
For February most of my work there was R&D on choropleth maps withD3.js and Räphael.js, and exploring ways to move away from flash.
In March, I was mostly on the road: South by Southwest Interactive(SXSW), Malofiej20 (Infographic World Summit), with a short five-day holiday in New York in between the conferences.
While still in Texas, and only a day before going to New York, I managed to get tonsillitis with a really high fever. It was fun to learn that my antipyretic of choice (metamizole) was banned in the US since 1976.
Protip: visit MoMA when you have high fever, everything there becomes even more spectacular!
April-May was intense. I was embedded in the BBC UK Election team working on a flash-free election map with custom zoom behaviour, etc. that had to work on everything from iPad to Internet Explorer 6… I spent hours in Adobe Illustrator removing small rocks out of the fractal coast of Scotland in order to decrease the high polygon count that was crashing IE6.
If that wasn't enough, the map was bilingual: English and Klingon (actually, Welsh, but no one on the team could tell the difference). We joked that we might get lost in translation… it felt a little like this road sign.
For accuracy, I also added the Cardiff Rift to the map, but unfortunately it is visible only in the SVG's source code. (Sorry Andrew, I had to be true to the BBC's Doctor Who and Torchwood programmes.)
It was a nice teamwork experience. Many things had to be aligned as dataflow within BBC systems so journalists could verify and post forward live election results.
The day after we went live, I launched a paper airplane through the open-plan office and was told off by our project manager for breaking BBC's Health & Safety regulations. She told me to file a near-miss accident report as my paper plane had grazed a colleague… and she was not kidding.
In June I was at Eyeo Festival in Minneapolis, followed by the MIT-Knight Civic Media conference at the amazing MIT Media Lab. Prior to the Media conference, we had a great hack-day. It was the first time we, the fellows, were all together hacking. From that time on, we tried to be together at all relevant events.
For the Dundee Data Live Hack Jam, I drove with Cole. Left London in the morning, we stopped in the Lake District at noon and reached Edinburgh by late afternoon. It was a fun hack event on the physical web. Cole was controlling Google Street View with a joystick via Arduino and node.js, while I was trying to tune in YouTube news channels with a potentiometer. On the way back, Cole continued to hack and commit to GitHub via 3G while I was driving through Scotland.
In July, four of us travelled to Florence (yes, you might get to go to Florence as work assignment, apply now for the fellowship) for a Tor Project hackfest, then we went on to the Guardian's Discovery week in London.
In the meantime, I continued work for the BBC, including "Tomlinson's last movements" map/slideshow with video transitions and a flash-free replacement for SoundSlides, both done with popcorn.js magic. These wouldn't have turned out as well without the complex integration and debug work Luke Ward (a BBC intern at that time) had done.
I don't know how BBC finds their interns, but they are amazing. After Luke left, I worked with Marina Shchukina on repurposing the UK Election Map for an interesting dual-map census visualisation.
In August I was in Berlin at Campus Party EU where Cole and I joined the Mozilla Webmaker team to teach people how to use popcorn.js. I also dropped by the Zeit Online offices where Cole was assigned as a fellow.
September was very busy: dConstruct in Brighton, MozillaCamp Europe in Warsaw, Mozilla Foundation (MoFo) AllHands in Toronto (from where we drove with Dan and Cole to Niagara Falls on our route to Boston), then I had to be in Bucharest for the Open Media Challenge.
In mid-October my ten month fellowship abruptly ended. I say abruptly because that's how it felt, for the past months I was flying everywhere, coding for BBC from airports and then I found myself practically grounded.
Although the fellowship had ended, I attended MozFest London in November where the 2013 fellows were announced. Later I also attended their induction at the MIT Media Lab this past January.
I had an awesome year being a Knight-Mozilla Fellow, working with the amazing BBC News Specials team, attending cool conferences and hackathons. I have learned a lot and made amazing friends.
If you are a developer, technologist, civic hacker, or data scientist interested in journalism, you should definitively apply to be a a 2014 Knight-Mozilla Fellow.
After
Even if I'd had some plans for "after," I didn't have any time to prepare for them before the fellowship ended.
So, I applied to various positions here and there and got only funny rejections along the lines "sorry, you're overqualified." Then I briefly tried to freelance.
In the end I spent some time trying to map out not just what I would actually like to do, but how I would do it and how the end product should be perceived.
⁂
I have always looked for "anticlimactic simplicity"— the traits of a system that is so simple for what it accomplishes that it actually frustrates you (only initially when done right, in the end it will enchant you). I've consistently seen such traits only in the work of one design agency.
I'm now with that design agency: Information Architects.